OUR TEAM
JOSHUA MCCOY, Chief Executive Officer & Founder
Josh McCoy is a seasoned project executive with over 18 years of general construction, disaster recovery and residential construction experience. He has a proven track record of leadership in strategic planning, operational excellence, process improvements heavy/civil construction and construction management. Josh has provided quality emergency response, disaster recovery and construction management services to state, municipal and private sector clients. Josh has managed large construction projects valued at over $120 million as well as concurrent construction programs totaling over $200 million in aggregate.
---
CHAD MITCHELL, President
Chad Mitchell is a skilled professional with over 13 years of experience in project, production and operations management within the construction industry. Chad has a proven ability with design and implementation of processes and procedures on various types of projects within the construction industry. He has conducted general project management oversight on over 1,000 projects within the disaster recovery and response industry including shelter in place, rehabilitation, reconstruction, and demolition services. Chad is an experienced business manager and certified mold remediation specialist.
---
Scotty Mahler, Vice President of Operations
Scotty Mahler offers over 15 years of experience overseeing building and civil construction projects. His commercial and government construction management experience combined with his ability to read and interpret construction plans makes him a valuable leader. His technical experience includes the development of construction layout requirements and implementation, project scheduling, budgeting, and management and coordination of subcontractors. Scotty is skilled in coordinating proper labor, material and equipment requirements and managing project budgets to deliver project completion on time and within budget. 
---
Andre LeBlanc, Vice President of Capture & Delivery
Andre LeBlanc is an experienced director of construction-related CDBG-DR and FEMA-funded projects. His diverse experience includes construction management, program management, designing, implementing, and managing multiple federally funded initiatives totaling more than $1 billion in magnitude. Andre brings more than 10 years of experience coordinating complex recovery projects and working alongside local, state, and federal agencies.
---
MATT HUGHES, Vice President of Business Development
Matt Hughes is an experienced professional with over 15 years of experience in business development, contract negotiations, and managing relationships. Matt currently serves as a board member of Livingston Parish Gravity District #2. Matt has a true passion for business and building relationships.
---
JUSTIN HERNANDEZ, Chief Financial Officer
---
LEIGH ANN OTT, Executive Administrator
Leigh Ann Ott is a versatile professional adept at managing multiple projects, providing exceptional customer support and streamlining office operations. She creates workflow process improvements and oversees documentation controls. Leigh Ann is experienced in generating client invoices, data control, data entry and assisting in crafting high-impact proposals. She collaborates with customers, vendors, staff and management of partner firms to effectively communicate critical information.
---
KEVIN J. BREAUX, Senior Emergency Management & Disaster Manager
Kevin Breaux is a senior manager with over 25 years of experience in governmental affairs, national security, and team development. He is a leader in managing multi-level projects through effective and motivating strategies. Kevin previously worked for Louisiana's Governor's Office of Homeland Security and Emergency Preparedness (GOHSEP) for over 15 years where he held multiple positions including Executive Officer. He has also served honorably in the Louisiana National Guard for over 27 years with two deployments to Iraq and multiple training deployments overseas. Kevin has since retired with the rank of Command Sergeant Major.
---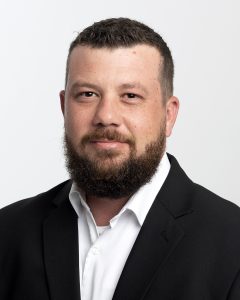 MIKE LASHER, Senior Program Manager
Mike Lasher is a seasoned professional with over 13 years of experience in project and construction management. He has vast remediation experience following multiple projects where he conducted damage flood assessments, evaluated proposed scope modifications, and proffered best practices for process improvements. Mike's familiarity with HUD's Green Building Standards for both rehabilitation and reconstruction facilitates efficient pre-construction planning, minimizing time on each project. He has extensive knowledge in hydraulic, mechanical, electrical, and building trades and effectively manages teams in these arenas performing in high-stress situations and devising solutions to routinely exceed expectations.
---
DYLAN JENKS, Project Manager
Dylan Jenks is a versatile project manager with experience in design, construction, emergency response and disaster recovery. He is capable of simultaneously managing multiple projects, crews, clients, and subcontractors. He enjoys improving workflow through process efficiency analytics and developing team members for advancement. His technical experience includes project management, design, construction management, structural assessments, and quality control. Dylan also has experience with federally-funded programs as related to policy analytics, strategic planning, procedural development, and project execution.
---
JASON WELCH, Project Manager
Jason Welch is a versatile project director with over 20 years of experience in residential and commercial construction and disaster recovery projects. Jason has served clients in various progressive roles, including general contractor, project manager, field supervisor, and project inspector. He is responsible for overseeing the construction of new buildings and remodeling existing buildings, typically from early design stages through final completion and commissioning. 
Jason's functional experience includes general site supervision, overseeing crews and subcontractor personnel, reporting project progress to clients, reviewing budgets and change orders, and coordinating with designers, engineers, and local and state governmental agencies. His technical experience includes planning, scheduling, estimating, procuring construction materials, coordinating delivery and logistics of material and equipment shipments, requisitioning subcontractors, managing inventory, and managing invoices. 
---
A.J. HUBERT, Project Manager
A.J. Hubert is a seasoned project manager who has over 10 years of experience in commercial and residential construction as well as disaster relief. He has overseen the construction of new buildings and the renovation of existing buildings, including the historic Pontchartrain Hotel in New Orleans, Louisiana, where he won the National Excellence in Construction Pyramid Award given by Associated Builders and Contractors, Inc.
A.J. excels in project scheduling, time management, budgeting, writing and issuing contracts, and the management of subcontractors. His effectiveness at leading multiple teams and crews in high-intensity conditions has allowed for problem-solving solutions that have proven to surpass projected outcomes and predictions.
A.J. has a bachelor's degree in civil engineering from Louisiana State University. When he is not working, he enjoys hunting, fishing, leading worship at his church, and spending time with his wife and children.
---
Ryan Chavers, Assistant Project Manager
Ryan Chavers is an accomplished project manager with more than six years of experience. His areas of expertise include government contracting, developing SOPs for state and federal projects, federal housing missions, and disaster recovery. He has extensive experience in manufactured housing unit (MHU) installations, maintenance, and demobilizations in the aftermath of catastrophic weather events, including Hurricanes Florence, Harvey, Michael and Laura, and the Great Louisiana Flood of 2016. He excels at resolving technical issues to accommodate site-specific hurdles ensuring each unit is in compliance with FEMA and HUD installation standards. As a FEMA-approved contractor, Ryan has used his extensive MHU experience to provide temporary housing for countless families in devastated communities throughout the southern states.
---
MIKE HAMILTON, Health, Safety, and Environmental Manager
Mike Hamilton is an experienced professional with extensive knowledge in all areas of emergency management and disaster response, specializing in coordination and logistics between multiple local, state and federal agencies, including the Louisiana National Guard and the Office of the Governor of Louisiana. His experience as a planner, branch manager and section chief has increased his toolkit and ability to rapidly react, procure, manage and deliver on a multitude of logistics requirements. Mike has conducted logistical operations for over 150 disasters affecting the State of Louisiana over a six-year period, encompassing natural, man-made, technological, biological, HAZMAT and terrorist-related disasters.
---
RACHEL LEE, HR Manager
---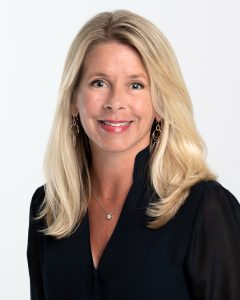 Amy Whitehead, Marketing Manager
---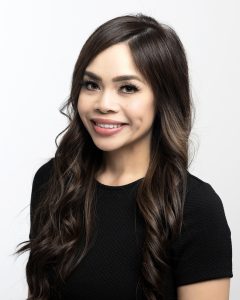 Aubrie Dupre, Business Development
Aubrie Dupre is an experienced Business Development Analyst with over nine years of experience in customer relations, data analytics and market strategies. Aubrie has strong data management skills stemming from Program and Construction Management Projects and participates in multiple Community Outreach Projects across southern Louisiana. She provides in-house support for business development through managing the CRM, aligning operations with business development processes, and proposal support. Aubrie is passionate about contributing positively to the Disaster Recovery efforts that Dynamic provides and appreciates the work culture that Dynamic is cultivating.
In Aubrie's personal time, she is a wanderlust with a record of countless states and 11 countries visited. She enjoys hosting her friends and family and continues to refine her recipes to incorporate other cultures through her international experiences.
---
Tommy Crosby, Business Development
Tommy Crosby has more than 27 years of experience in the marine industry with responsibilities ranging from inland barge traffic to offshore logistics operations, including oceangoing tug-and-barge units, offshore supply vessels (OSVs), and oil spill and pollution response equipment. Tommy has built an expansive network in the maritime community representing his various employers in such professional associations as American Waterways Operators, the National Ocean Industries Association, the Offshore Marine Service Association, and the Greater New Orleans Barge Fleeting Association. He has served as chair of several maritime conferences, including the International WorkBoat Show and the Offshore Technical Conference.
Tommy served with distinction during the response to the Deepwater Horizon disaster in 2010, acting as the Marine Spill Response Corporation's representative in the Incident Command Post in Venice, LA. He has been instrumental in the development of barge fleeting areas along the Mississippi River Basin and in managing the logistical challenges and business opportunities of the inland waterways along the Gulf Intracoastal Waterway. Tommy has an associate degree in pipe design from West Jefferson Technical College and attended the University of New Orleans Business College.
---
JOSEPH OTT, Accountant
Joseph Ott is highly skilled in Quickbooks, Buildertrend, ADP, Xactimate, and Excel.  He is experienced in data management, human resources, accounts payable, accounts receivable, budgeting/cash management, reconciling bank accounts, financial reports and financial audits.  Joseph is also experienced in managing all income, expenses and keeping track of the financial health of the company.
---
Amanda Gagneaux, Accountant
Amanda Gagneaux is an accomplished accounting professional with more than ten years of multifaceted experience, including public auditor, industry assistant financial controller, and project accounting in the U.S. Virgin Islands. She has a bachelor's degree in accounting from Southeastern University.
In her current role, Amanda manages daily financial inflows and outflows, working with the accounting team to ensure Dynamic's financial health remains strong. Her areas of expertise include financial reporting, financial audits, budgeting/cash management, reconciling financial accounts, accounts payable, accounts receivable and data management.
When's she's not crunching numbers, Amanda enjoys cooking and spending time with friends and family. With her cheerful positivity and infectious optimism, Amanda treats every encounter as an opportunity to make others laugh and remember not to take life too seriously.
---
SARA LASHER, Project Controller
Sara Lasher is an experienced project control professional with a demonstrated history working on disaster recovery and construction projects. In addition to her project control experience, Sara is skilled in environmental issues, environmental auditing, and environmental consulting with significant experience in program and project management. She has also provided technical expertise in conducting environmental reviews and documentation for federal and state programs. Sara holds her master's degree in environmental science, is certified in lead-based paint remediation and has obtained her ground applicator license.
---
Amelia Chandler, Project Controller
Amelia Chandler is a versatile construction professional with over seven years of experience in equipment sales and management, accounts payable, project budgeting, and tracking. As a project controller, Amelia assists Dynamic project managers with tracking project costs, and ensuring construction projects are delivered on time and within budget.
When she's not in the office, there's a strong chance you can find Amelia at the ballpark with her family watching her sons play either baseball or football, depending on the season. She also owns a candle company.
---
GEORGE SPEARS, Data Architect
George Spears brings over five years of diverse experience to his current position as a data architect. As a specialist in business intelligence, he is responsible for overseeing the company's business application development, creating and maintaining control sheets for the development of project apps, and using his QuickBase expertise to help day-to-day operations run smoothly. Additionally, George is the main point of contact for IT assistance. He provides hands-on tech support for the company's employees and is responsible for ensuring that all equipment is working at maximum efficiency. A diligent worker, intuitive problem solver, and skilled communicator, George prides himself on bringing out the best in his co-workers.
George holds a degree in computer science and mathematics from Grambling State University. When he is not working, George loves studying photography, cinematography, and web design. As an avid traveler, he is passionate about exploring the world and meeting exciting new people.
---
Shellie Kimble, Executive Assistant to CEO
Shellie Kimble is an accomplished administrative professional with more than 10 years of diverse experience in the construction industry. As Executive Assistant, Shellie strategically manages our CEO's active calendar and serves as the primary point of contact for Dynamic's clients and staff. She is a specialist in optimizing operations, implementing and overseeing financial systems, and managing internal and external communications. Shellie's meticulous attention to detail, stellar organizational skills, and cheerfully positive attitude make our office a better place.
---
Whitley Ballard, Administrator
---
LEXIE MCCOY, Administrative Assistant
---
Nick Lasher, Estimator
---
Tina Dufrene, Project Coordinator